CPD
For Nursing Professionals
As an NPAQ member, you have the option to
subscribe to the Eduvidd CPD online training facility.
You get:
live webinars

webinar recordings

videos

eBooks

info-sheets

quizzes and much more.
Eduvidd has partnered with Phill Tsingos, an experienced clinical nurse from iNightingale TV, and GO1 for a comprehensive nursing learning library to bring you up-to-date and engaging content for your CPD requirements.
There are a very wide range of topics for nurses, with 438 pieces of online CPD content in the portal right now.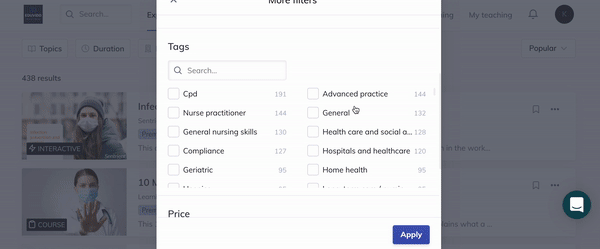 The time allocation and certification for online learning is securely recorded and maintained online to meet nurse registration and AHPRA audit requirements.

APPROVED CERTIFICATION
You will get a custom certificate emailed upon CPD completion.


Gain access as an NPAQ member
Learn more about our services and membership options for Nurses and JOIN US!
The Nurses' Professional Association of Queensland (NPAQ) is an industrial association of employees, (an unregistered trade union) whose principal purpose is to protect and promote the interests of members in matters concerning their employment. We are a non-party political alternative to the QNMU. Our membership fees are up to $268 lower and we provide all the same services, plus an optional online CPD product.