No Mandatory COVID Vaccines.
Defending your right to choose.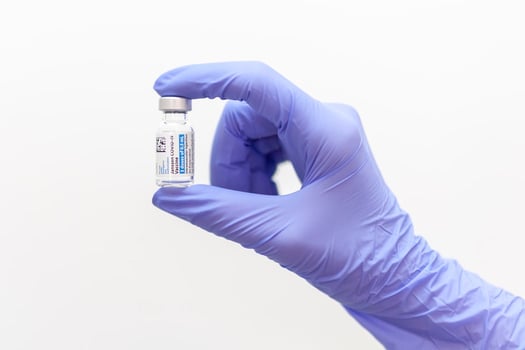 The National Cabinet has recently agreed to mandate COVID-19 vaccination for residential aged care workers. All aged care workers must have their first jab by mid-September.
NPAQ believes that there should not be a requirement for nurses to have a COVID-19 vaccination to be able to go to work.
A recent poll of nurses found that 75% believed COVID vaccination should not be mandatory. Nurses are medical professionals and are far more capable than politicians, bureaucrats, and so-called public health officials of making informed medical decisions relating to their own bodies and how they will protect their patients.
Join our campaign to fight for nurses' choice!
Nurses' Right to choose.
We are calling on the National Cabinet to STOP mandatory COVID-19 vaccinations for aged care staff, provide adequate personal protective equipment ('PPE') and to keep alternate work available for nurses unable to receive the vaccine.
If the mandatory vaccine is impacting your work or you simply want to protect your right to consent to medical treatment, sign our petition below:
The Queensland Government has instituted mandatory vaccination for healthcare workers that work in close contact with COVID-19 positive patients.
Is that their only solution?
Correctly applied PPE has an efficacy rate of 99% which is higher than the vaccines.
Fully vaccinated people may still act as carriers. What is this all for, if not to protect the vulnerable? Aged care residents should be the primary focus of the vaccination campaign. Unvaccinated residents should be looked after by vaccinated staff or those who wear PPE. Further, aged care residents who have chosen not to vaccinate cannot be the reason that staff must vaccinate.
NPAQ's solution is to provide adequate PPE to all staff to help contain the spread. Now that all workers have been given the opportunity to vaccinate should they wish, we must return to normal.


We challenge Governments to ensure that every aged care resident is vaccinated.
The Government Lied
The NPAQ secured a historic victory for nurses by guaranteeing supply of PPE for frontline nurses after the State Government issued a memo that they were running out.
Join the fight!
We're stronger in numbers. Send an email directly to Federal Health Minister Greg Hunt, CHO Jeanette Young and Premier Annastacia Palaszczuk to help support our campaign.
Be a part of a union that supports your choice, no matter what you choose.
Margaret Gilbert, NPAQ President
Hotline