The Nurses' Professional Association of Queensland (NPAQ) is an industrial association of employees, (an unregistered trade union) whose principal purpose is to protect and promote the interests of members in matters concerning their employment. We are a non-party political alternative to the QNMU.
Can we represent you?
See what one of Australian's leading employment law firms has to say.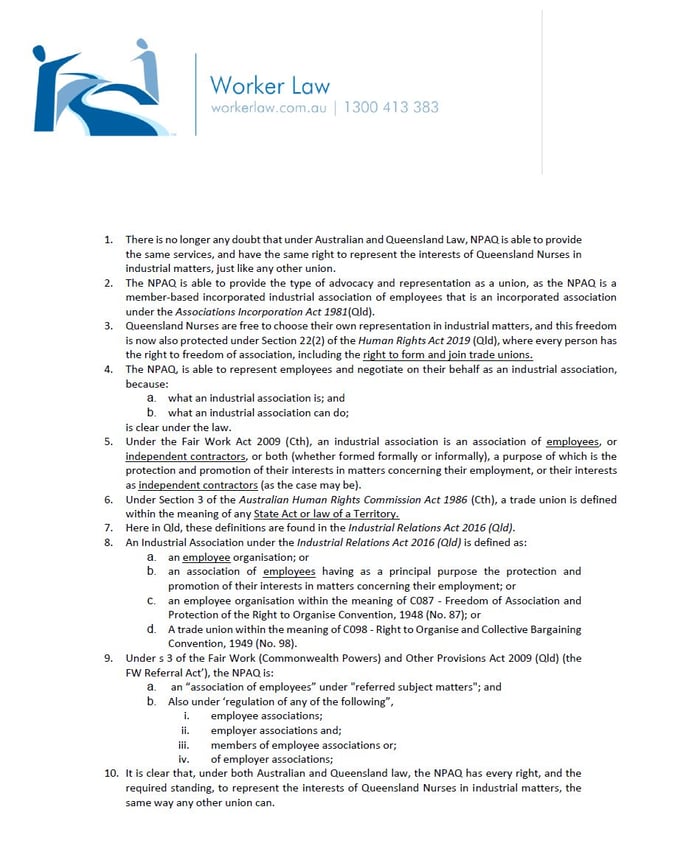 Do you have any more questions?
Do not hesitate to reach out to our friendly support team.
Hotline