– Saturday April 22, 2023 –
Queensland State Conference 2023
Join us for the inaugural NPAQ & TPAQ State Conference at the RNA Brisbane Showgrounds.
Proudly brought to you by the Red union group
This full-day event offers Queensland nurses and teachers the opportunity to gain professional development points and network, non-members and students are welcome to attend!
Date: Saturday 22nd April 2023
Time: 8:15 am - 4:15 pm (Drinks & Canapes at 4:30 pm)
Location: RNA Brisbane Convention Centre
You'll be welcomed with refreshments at 8:15 am before we kick off the conference at 9 am sharp.
Throughout the day you'll enjoy networking, hearing from speakers on a range of informative topics, enjoy morning and afternoon tea, lunch, and finish off with drinks and canapes at 6:00 pm.
Conference Highlights
Informative breakout sessions for Nurses, Midwives, Healthcare Professionals, Nursing Students:
Delivering Nursing Care and Teaching in a 21st Century Model
The Palliative Care Landscape in Queensland
How to Protect your Registration in the Workplace
Dealing with AHPRA Audits
Supporting Graduate Nurses
Panel Discussion
6 Hours of CPD Awesome Speakers
More coming soon! Margaret Gilbert
President, Nurses Professional Association of Queensland
Margaret has an extensive nursing career in both the public and private sector, with a clinical background in ICU, Emergency and Mental Health Nursing. Roles Margaret has held include Duty Nurse Manager, Nurse Unit Manager and Nursing Director. Margaret is passionate about protecting nurses' rights and ensuring you have access to the best workplace representation and support. Graeme Haycroft
Director, Red Union Support Hub
Graeme retired in 2012 from his successful employment and industrial relations business which employed over 2000 people and turned over nearly $100 million each year. He then accepted the challenge from some nurse friends to start an alternative union, but one which didn't financially support any political party. The teacher, drivers, miscellaneous workers, doctors and police union groups all followed, and against huge opposition exposing the traditional fake unions to half-price competition. The Red Unions are here to stay. Jack McGuire
Director, Red Union Support Hub
Jack first joined the Nurses' Professional Association of Queensland (NPAQ) in 2018 as a Member Representative and is dedicated to representing and protecting the interests of all QLD nurses and teachers. Jack's vision is to ensure all workers have access to the workplace rights and human rights they are entitled to. Kerri-Anne Dooley
Managing Director, My Care Enterprises
NPAQ founding member and registered nurse for over 20 years working in community and residential aged care. Kerri-Anne has extensive clinical, education, research, and management experience. With postgraduate qualifications in clinical education, Kerri-Anne is also particularly passionate about investing in the next generation of nurses and carers.

Chris Dekker
Senior Case Manager / Industrial Advocate, Red Union Support Hub
Chris Dekker is an experienced industrial advocate within the Red Union team, who has ran hundreds of QIRC and FWC matters on behalf of members. In addition to managing external referrals for larger legal matters, Chris conducts internal industrial relations training for our advocate team and is passionate about informing members about their rights in the workplace.

Jackson Cooper
PRESIDENT, TEACHERS' PROFESSIONAL ASSOCIATION OF QUEENSLAND
Jackson strives to fulfil his role by bringing the perspectives of all educators, from all disciplines, Primary and Secondary, Public and Private together. Not to forget, the corner stones of every classroom, the Teacher's Aids, Support, and Ancillary staff who's voices have often gone unrecognised and unsupported in the industrial sector.

Dr John Humphreys
John Humphreys is an economist who has worked in academia, government, consulting, and think tanks. He has a PhD from the University of Queensland, and was a sessional lecturer there from 2014-15, before moving to Cambodia. Previous employers include the Australian Treasury, Centre for International Economics (including consulting jobs for the World Bank and ASEAN), the Centre for Independent Studies, and the Swiss-based University of Business and International Studies. John has published peer-reviewed articles, books, and book chapters on topics such as education, tax & welfare, international trade, political economics, and public finance.

Terry Collins
Case Manager Strategy Consultant
Terry has 30 years' investigation experience from working in law enforcement and government/regulatory agencies. He has worked in two Queensland Government ethical standards/integrity units – the Department of Communities, Child Safety and Disability Services (DCCSDS), and the Metro North Hospital and Health Service (MNHHS). In these roles he has investigated various bullying and harassment matters. Terry provides strategy advice to the Red Union case managers on matters involving disciplinary actions against their members, with a focus on dissecting flawed investigation processes.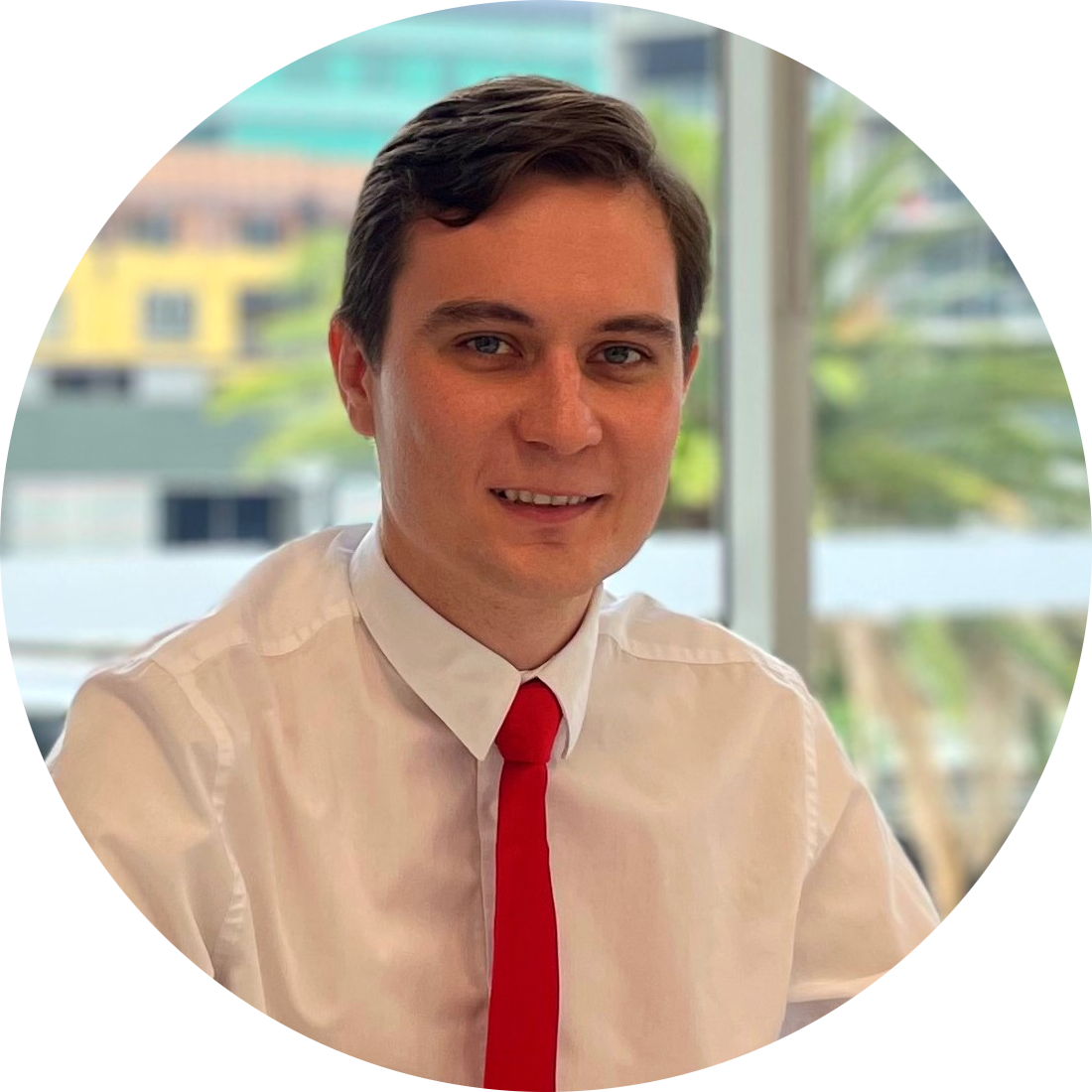 Aenghas Hopkinson-Pearson
State Secretary
Aenghas' background is in Law and Justice and he is fully trained to be a practising solicitor. Aenghas has worked in many areas of law including work with Fair Work Employment Lawyers, the legal team that provides Industrial Relations legal advice and services to NPAQ. During his time at NPAQ, Aenghas has participated in many Enterprise Bargaining negotiations, where he personally helped improve the working conditions of countless nurses.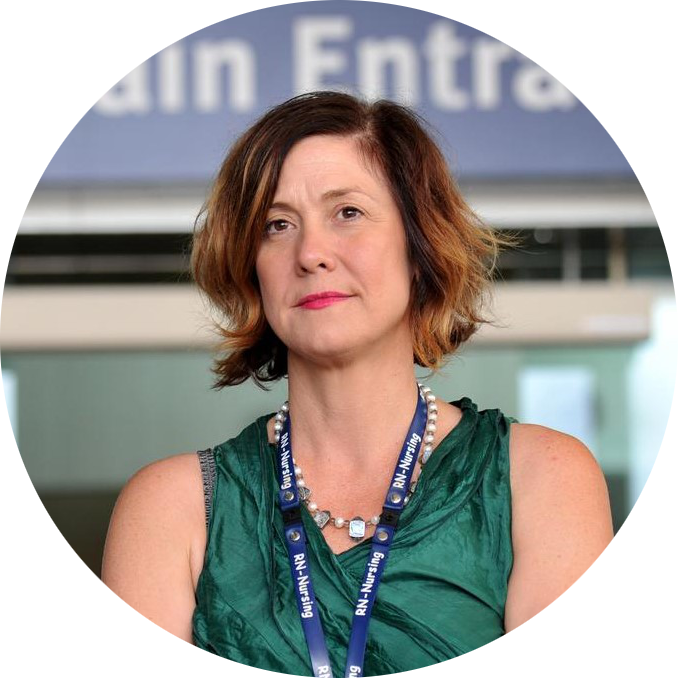 Kirsten McAllister
VICE PRESIDENT, NURSES' PROFESSIONAL ASSOCIATION OF QUEENSLAND
Kirsten McAllister is a current Nurse Navigator/CNC working at the Townsville University Hospital. Kirsten has worked in many areas of nursing both acute and community. Kirsten has worked at various levels - RN,CN,CNC and NUM and practiced within a number of Health Services around Australia, both public and private. She joined our NPAQ Team in 2018 and is current Vice President.

Andrew Laming
PhD OAM
Andrew Laming blends health and education experience with federal politics. He represented his Redland City area in Canberra for nearly two decades; held regional health shadow ministries and is now completing an Education doctorate at University of Melbourne examining NAPLAN and ATAR interrelationships. He released his first book 'Political COVID' this month, exposing the motivations behind the money, the modelling, the movement restrictions, mandates and medical advice. He played an active role supporting those unreasonably terminated from non-front line roles during omicron.
Join us for pre-conference refreshments, tea and coffee.
Welcome
with Aenghas Hopkinson-Pearson, Margaret Gilbert & Jackson Cooper
Session 1
with Jack McGuire, Graeme Haycroft & Dr John Humphreys
Our Plan to Put Local Nurses in Charge of Local Hospitals & How They Will Benefit From It
Tea and Coffee | Classic Scone with Jam and Cream | Sliced Seasonal Fruit
Session 2
with Kerrie-Anne Dooley
The Palliative Care Landscape in Queensland
SESSION 3
with Margaret Gilbert
Delivering Nursing Care in a 21st Century Healthcare Model - How Nurses will Play a Pivotal Role as Change Agents in the New Frontier.
Key Note
with Andrew Laming
LUNCH
Stand up Light Lunch
Chef's Selection of two salads | French Baguette Smoked ham, Cheese and Tomato Relish | Turkish Bread Focaccia Pesto dressed Roasted Vegetables and hummus | Chicken Teriyaki & Rice
SESSION 4
with Chris Dekker, Terry Collins, & Jackson Cooper
How to Protect your Registration in the Workplace & Deal with AHPRA Audits
SESSION 5
with Kirsten McAllister & Margaret Gilbert
Supporting Graduate Nurses
Tea and Coffee |Flourless Chocolate Cake | Baked Filo Pastry
SESSION 6
with Jack McGuire, Margaret Gilbert, & Jackson Cooper
Panel Discussion, Facilitators; Aenghas Hopkinson-Pearson & Scott Stanford
Closing Remarks
with Graeme Haycroft
Register Today!
Book before the 1st April to receive early bird discounts
Early Bird: $90
Regular: $110.00 (Bookings after 1st April 2023)
Student Ticket: $50.00 (For current University Students)
TICKETS
The Location
Join us in beautiful Brisbane, QLD