The NPAQ executive structure is different to other competitors. Our elected executive consist of a President, Vice-President and Treasurer who must all be nurses, these executive members make all policy decisions for NPAQ.
The Secretary is appointed by the executive under the constitution and does not make policy decisions. Instead, the Secretary sees to the day-to-day operations of the organisation on behalf of the executive.
When we say "Run by Nurses for Nurses" we mean it.
Kara Thomas
President
Kara Thomas specialised in perioperative nursing early in her career, undertaking postgraduate specialty education and learning multiple specialties over nearly two decades. For Kara nursing is more than a job, it is a calling and a passion. To be able to serve the community during times of vulnerability and to see what is possible with evidence-based best practice is a great privilege. Team leading a busy tertiary obstetric and gynaecology theatre was a challenge that I cherished. "I loved my job."

Kara has also undertaken a Masters of Community and International Development and has used her knowledge to research and contribute to policy discussion. Truth and transparency in policy development are critical to ensuring we build a healthcare system that creates Public confidence and safety. Trust in practitioners and our institutions relies on professional integrity, open scientific discourse, and accountability.

Kara is one of NPAQ's founding members, motivated to get involved because NPAQ has no political affiliations and is an organisation run by Nurses for Nurses. An association dedicated to fighting for the best possible health system for practitioners and the patients/clients they serve.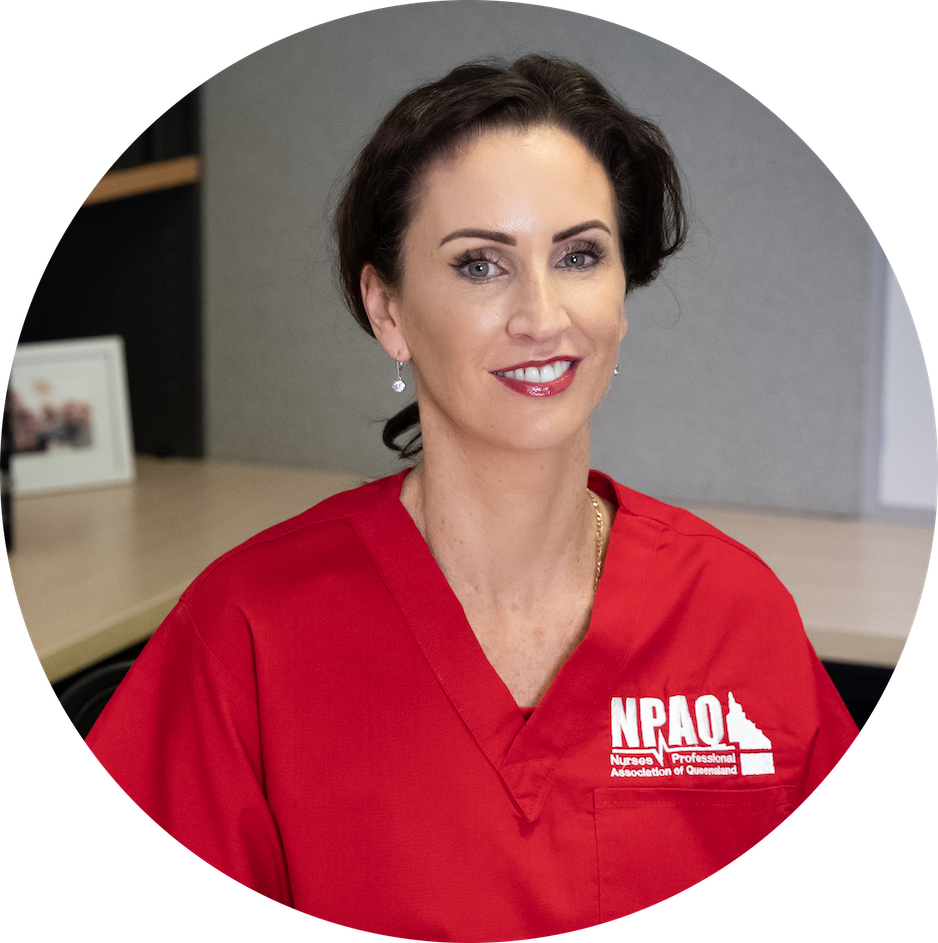 Kirsten McAllister
Vice President
Kirsten McAllister is a current Nurse Navigator/CNC working at the Townsville University Hospital. Kirsten has worked in many areas of nursing both acute and community. Kirsten has worked at various levels - RN, CN, CNC and NUM and practiced within a number of Health Services around Australia, both public and private. She joined our NPAQ Team in 2018 and is the current Vice President.

Kirsten is passionate about stamping out bullying and harassment in the workplace and regularly speaks to members, nurses and midwives who share their own stories of bullying in the workplace from both private and public sectors. "Sadly, Nurses and Midwives are often too scared to speak up and often HR departments offer little to no support for the employee, often supporting the organisation first and foremost." Kirsten is married and loves living in Townsville North Queensland.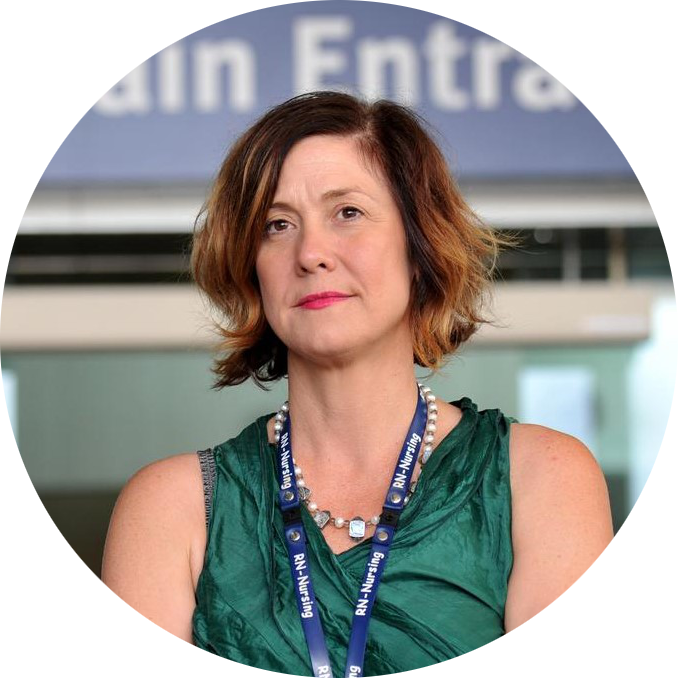 Ella Leach
State Secretary
Ella has been a registered nurse and NPAQ member since the start of her career in 2017. She secured a graduate program in paediatrics and never looked back! She has experience in orthopaedics, neurology, neurosurgery, oncology and medical day procedures.
Ella finds it a privilege to be able to support and care for her patients and their families during some of their best and worst moments. She places great importance on advocating for her patients as well as herself and her colleagues.
Ella is particularly passionate about providing support and education for students and new graduate nurses and views it as a rewarding investment in the future of the nursing profession. Michelle Southwell
Treasurer
Michelle brings a wealth of diverse experience to the healthcare sector, having commenced her nursing journey as an Enrolled Nurse in the NSW Riverina District, and working at the Royal Brisbane Hospital, and General Practitioners practices. With a dedicated career spanning over 12 years in the Queensland Ambulance Service as a paramedic, Michelle has honed her skills in emergency medical response.

Michelle went on to complete a Diploma in Midwifery and Health Management and has experience working as a Clinical Nurse within the nursing workforce combined with experience as a Casual Duty Nurse Manager and Nurse Navigator.

Michelle is passionate about advocating and supporting all nurses. In 2019, she became a proud member of the Nurses Professional Association of Queensland (NPAQ). Michelle was drawn to NPAQ's commitment to remaining apolitical and being an organisation by Nurses for Nurses. She believes in the power of collective strength and actively engages in advocating for and supporting her fellow nurses within the complexities of the healthcare system.

Michelle is not only dedicated to her professional roles in healthcare but also excited about making meaningful improvements in the field. Her commitment to the well-being of both patients and healthcare professionals highlights her drive to foster positive changes within the healthcare industry. Like the sound of NPAQ?
Learn more about our services and membership options. The Nurses' Professional Association of Queensland (NPAQ) is a professional association whose principal purpose is to protect and promote the interests of members in matters concerning their employment or professional engagement. No membership fees are used to support any political party (including the ALP), so we are able to source and/or provide representation for all members, on all issues, better than our competitors. Savings of over $273 are just the beginning.